President Muhammadu Buhari defeated Goodluck Jonathan in March, vowing to defeat Boko Haram by the end of the year. In late December, he announced the group had been "technically defeated."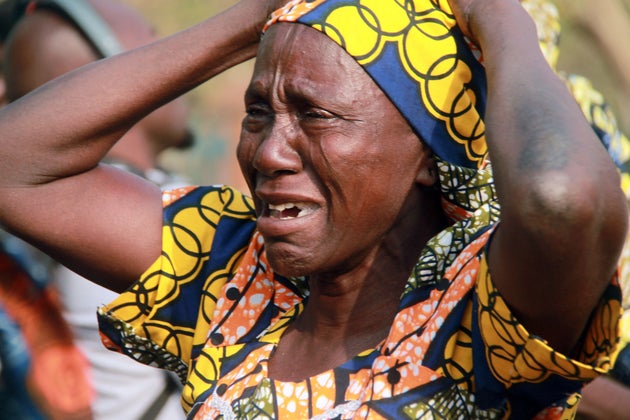 However, at least 86 people were killed in the hail of bullets, fire bombs and suicide bombings that engulfed when militants attacked the village of Dalori on Jan. 30.
Nigerian troops showed up about an hour after suspected members of Islamist extremist group Boko Haram sped into the village on cars and motorbikes that Saturday evening. They were outgunned by the armed militants, and the assault continued until better-armed reinforcements could arrive about four hours later, local soldiers and residents who survived the attack told The Associated Press.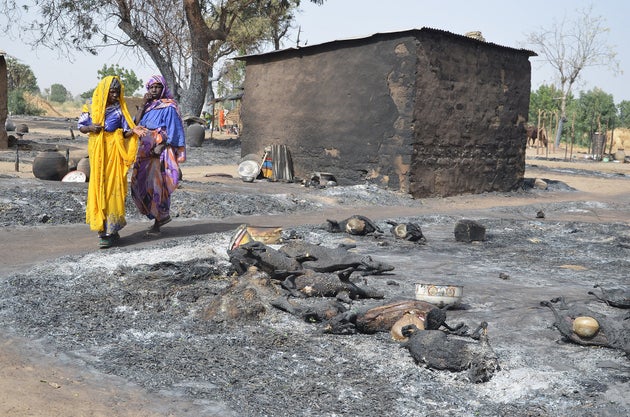 Some Dalori residents criticized forces for not showing up in time to stop the massacre.
At dawn on Tuesday, the militant group struck yet again, this time at a camp for people who had already fled its violence in the northeast. Two suicide bombers killed over 60 people at Dikwa camp. That grisly toll could have been even higher — a third bomber refused to detonate her explosives when she realized her parents and siblings were in the camp, officials said.
The country has invested huge resources in fighting Boko Haram over the past years, and has recaptured a lot of territory previously held by the extremist group. But the carnage in northeast Nigeria highlights how vulnerable civilians remain to Boko Haram attacks and that authorities still face huge obstacles keeping people safe from the militant group.
The Nigerian military has cited a string of victories against the group over the past year: pushing the militants out of most of their territorial strongholds, freeing captives and better coordinating with neighbors' militaries in this porous border region.
Yet the attacks — and casualties — keep coming.
The Nigerian government says the continuing Boko Haram violence is a signal of its defeat — that the group is resorting to suicide bombings because it has lost ground, and the uptick in violence is a precursor to their eventual demise.
But that doesn't make Nigerians living in the northeast feel any safer.
Source: The World Post